What is Healing Our Church?
Healing Our Church is a six-week process for participants, the faithful in the pews who wish to learn more about how the Church is responding to the crisis. The Parish Coordinating Team and Small- Group Facilitators will also engage in a preparation period. The sessions are: Facing The Truth, Healing Our Wounds, Rebuilding Our Church, Why Do I Remain A Catholic?, A Way Forward.
For additional information and resources, contact MilissaE@renewintl.org (English) or Ruthb@renewintl.org (Spanish).
Diocesan Statement Faith Sharing Groups Bilingual
How to Report Allegations of Sex Abuse
Healing Our Church Sessions Resume!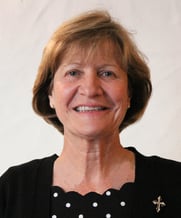 Dear Friends of RENEW,
These are trying times, to be sure. Coronavirus has affected our lives, personally and globally, in unprecedented ways that require difficult, practical acts of compassion and generosity by all. The RENEW team and I offer our prayers and support during these unsettling days. The challenges and complexities of this virus and all its ramifications for our health, on our emotional, and spiritual wellbeing and on our financial security can be overwhelming. Yet, we are people of hope, grounded in the faith that God is always with us. We also have each other, and we need to help each other through this time. We may be practicing social distancing, but our hearts and spirits need to be in solidarity and communion.
Please take deep breaths, pray, talk with friends and family often, reach out to members of your small group and to other parishioners, and do acts of kindness that have the power to save lives.
Last week a friend was getting out of her car in the parking lot of the local supermarket. An elderly couple called to her from their car window. They asked her if she would take their $40 and their shopping list and pick up some groceries. They were terrified to enter the crowded store and possibly catch the virus. My friend reassured them and gladly picked up their items. All over the world people are helping their neighbors in new ways amid this pandemic. This is an opportunity to be our best selves for God and for our neighbor.
Please join me daily in praying the RENEW Prayer Amid a Pandemic. In addition, please take advantage of the many resources RENEW is offering to help parishes, small groups, and individuals face this crisis with hope in our loving God. More information on these resources can be found below and on our EVENTS & WORKSHOPS page.
Peace,
—Sr. Terry Rickard, President and Executive Director of RENEW International
Session Resources
General and Session Resources from Renew Intl.